Are you looking for new income sources?
Have you been thinking about teaching a virtual class using Zoom?
Join us Sunday, November 15 at 1 pm Central Time (GMT-6) for a live class just for reflexologists wanting to set up a Zoom Class.
11 am Pacific Time (North America)
1 pm Central Time (North America)
2 pm Eastern Time (North America)
7 pm London Time (United Kingdom)
9 pm South Africa Standard Time (Africa)
6 am (Monday) AEDT (Australia)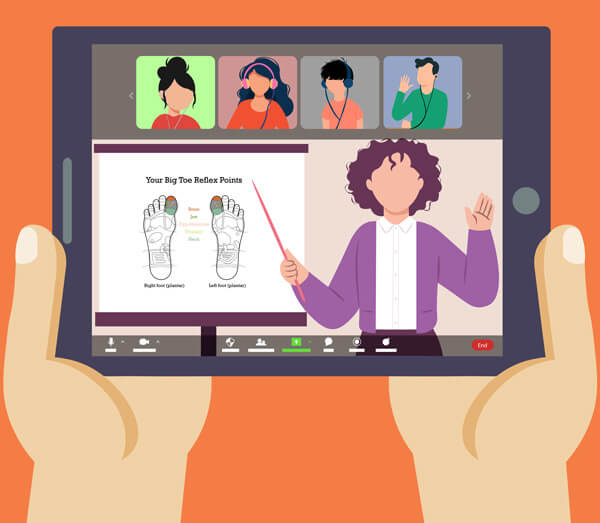 Tell me more!
We'll cover the technical aspects of what you need to know to run the virtual class as well as talk about the logistics, content, and of course, promoting it.
Bring your questions! This is a live class where you're encouraged to interact and ask questions.
There will be a recording sent out to those who register, but I can promise you'll get more out of it if you attend live (including a few free graphics to help promote your class). The recording will be available free for 48 hours; after that it will be available for More Feet Club members at any time.
Benefits of teaching classes and workshops include:
Help you grow your business
Get more exposure to new audiences
Sets you up as an expert
Earn income (if you charge for it)
Learn as you teach
Event marketing opportunities (it can be easier to get free publicity for events)
[wpcdt-countdown id="1237"]