When you think about your marketing and
How to get more clients, how do you feel?
Stressed?
Overwhelmed?
Unsure?
Inexperienced?
You're not alone. Those are the exact words used by many of the reflexologists I've talked to.
Deciding how to reach new clients, creating marketing content, or just finding the time to do so is a common challenge they've voiced.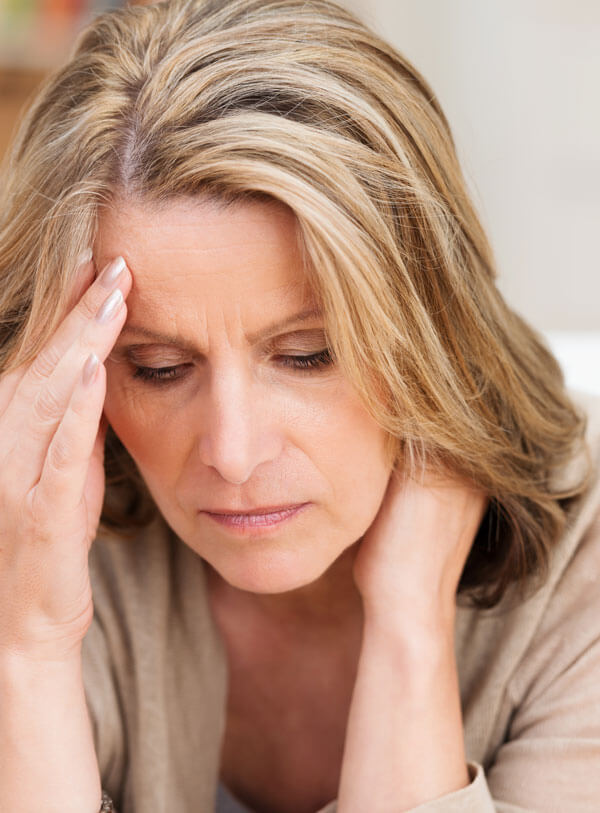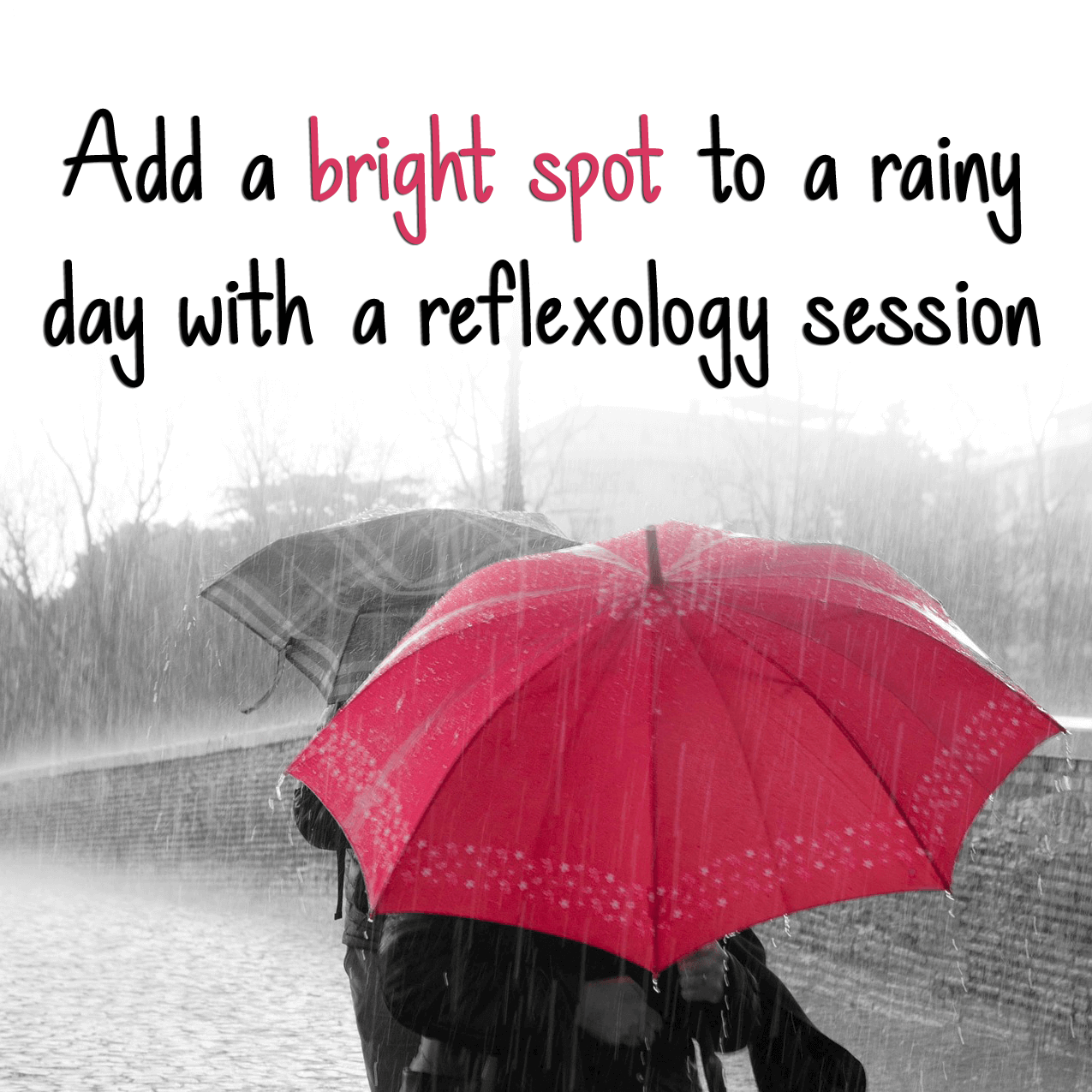 What if it could be easier to attract new clients?
The easiest answer is to hire a marketing person to handle it all for you. They could create your social media graphics, write your email newsletter copy, help you decide what others areas of marketing to focus on, etc.
But, that's likely to cost you at least several hundred dollars a month (sometimes even double or triple that.)
Yikes!
Let's make it easier and affordable!
In the More Feet Club, every month you are handed a package of done-for-you marketing content, advice, and tutorials that's ready and easy to implement. It's almost like having your own marketing person, but at a fraction of the cost.
How would it feel to be handed...
Professional-looking, reflexology-focused graphics
Tailored to you as a reflexologist that you can post on social media (and the tutorials to show you how to do it)
Email newsletter content
Highlighting you as the expert and reflexology as the solution your clients and prospects need — just copy, paste, and send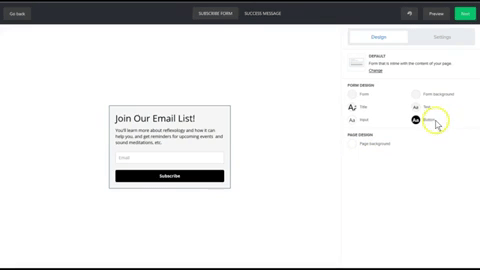 Training videos, guides, and tutorials
And other marketing tips and advice created specifically to you as a reflexologist guiding you through what to say, when to say it, etc.
Access to a Marketing Professional

Ask your questions via the community forum and during weekly "office hours" when Kassy is live to answer your questions.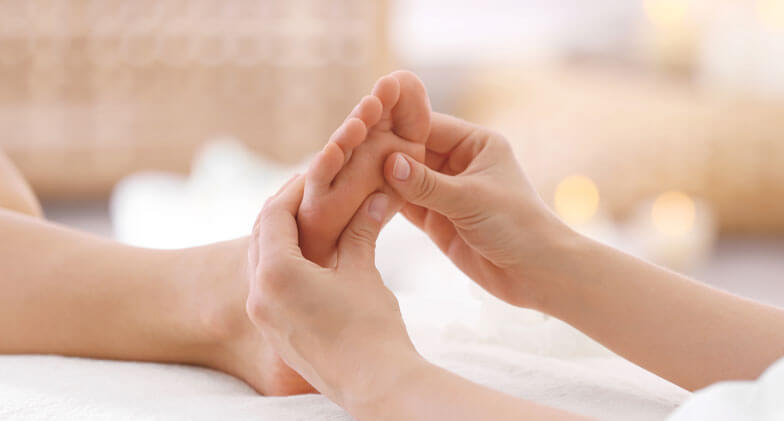 At an affordable price
For only $25/month – less than the cost of one reflexology session – you get the social media graphics, email newsletter content, and the guidance to implement them and other marketing strategies effectively, all done specifically for reflexologists
Join your fellow reflexologists to grow your client base
Get instant access to done-for-you, ready-to-use marketing materials,
plus training videos to help you put them to use in your business.
With new tips, trainings, and content published every month,
you'll have everything you need to make your healing hands easier to find.
Why Join The More Feet Club?
Reach more people and make it easier for clients to share your information
Spend less time figuring out what to post on social media, how to market your business, etc.
Have fresh content ready to use instead of trying to come up with stuff on your own all the time
Stay consistent with regular social media posts and emails keeping you in front of your clients and prospects so they are regularly seeing and hearing from you
Have a simple to-do list of what to do and how to do it and even what to say
It's made just for you there's lots of marketing content, tools, and advice out there, but this is the only package made just for reflexologists
I love the idea! And I think the price is very reasonable. I think any content I can use for a newsletter/social media posts would be very helpful. That way I can post often to keep the idea of reflexology fresh in both my existing clients' minds as well as recruit new clients."
More Feet Club

$25/month
billed monthly — pause/cancel anytime
Every month you'll get new done-for-you content:
Social media graphics you can use on Facebook, Instagram, Twitter, LinkedIn, etc.
Formats include square graphics for feeds, vertical graphics for stories, and a video
Wording suggestions you can use with each graphic or video
Email newsletter content for you to send 2 emails to your list each month
Tips, tricks, and advice in video and text format
Tutorials to help you use the content and use the social media sites effectively
Immediate access to get your questions answered and customized advice during "office hours" via video calls and in the group
Plus a library of training materials, tutorials, and guides.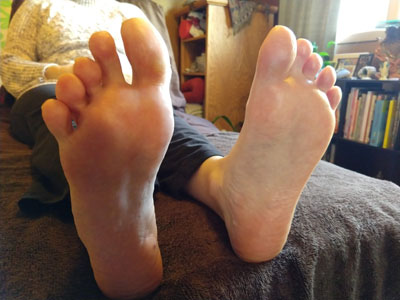 Founded by Kassy Killey, with almost 20 years of marketing experience—including 9 years working with small and local businesses such as reflexologists, spas, massage therapists, and others in a consulting/freelance capacity.
As the daughter of a reflexologist, Kassy's no stranger to the amazing benefits of reflexology—or the marketing needs of reflexologists.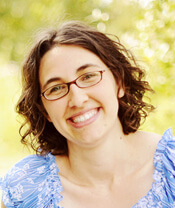 Love of reflexology + passion for small business marketing = the More Feet Club, helping you get more feet on your table (or chair)!
Frequently Asked Questions
Will my renewal price increase?
Never. We lock you in at the price when you join. Unless you cancel your membership and later join at a higher price. Luckily you also have the option to pause your membership if needed.
What kind of marketing guidance will I get?
Producing social media content and marketing emails are important aspects, but there are many other small things you can do. Each month we'll focus on a different one, such as your Google Maps listing, getting online reviews, getting free publicity articles in local publications or TV/radio exposure, and so on.
How much time does it take?
You can download the content and schedule all your social media posts and emails for the month in less than an hour. If you want to make customizations or spend time on the other trainings and tutorials it will take a little more time. In general our goal is to keep things quick and simple for you so you can spend more of your work time helping your clients. We do encourage you to engage with anyone who comments on your posts too of course.
Can I add my branding?
You can always add a logo to any of the graphics. We have tutorials to help you do so.
Do I need to post every day?
No. While some will suggest the more you post on social media, the better, we don't feel that's the most effective or sustainable frequency for most small businesses. You'll receive content for about 8 social media posts a month and you can always supplement with a few photos you take of your location or client's feet, etc.
What if I need to cancel my membership?
There's no contract so you can cancel or just pause your membership yourself at anytime. We don't think you'll want to lose out on all the great monthly content, but you are in control and just need to click a link on your account page to cancel your membership.
What if I don't have an email list?
The More Feet Club has the tutorials to help you start one. You don't have to use the email content, but it will definitely help you reach your goals.
What if I don't have a Facebook page / Instagram account, etc.?
The More Feet Club has the tutorials to help you start one. We'll guide you through it and how to do it effectively.
Does it matter where I live?
Content is produced in English only and for now using American spellings, but the plans are to expand to accommodate those in Canada, the UK, and Australia once we have members needing it. Just let us know once you join.
What are "office hours"?
Kassy will be available at certain times via video calls and in the Facebook group at certain times each week to help with any questions or issues you have. Of course you can always reach out at other times and get input within a reasonable time frame.
Where can I use the graphics?
The square graphics and videos work great on Instagram, Facebook, Twitter, and LinkedIn. You can share each one to any or all of these sites. You also get a some portrait size graphics that work for Instagram and Facebook stories as well as Pinterest. Additionally, you can use the graphics in your emails or on your website.
Can I see an example of the monthly content?
More Feet Club

$25/month
Billed monthly — pause/cancel anytime
Don't wait!

Get into the club now and get instant access to done-for-you, ready-to-use marketing materials, plus training videos to help you put them to use in your business. With new tips, trainings, and content published every month, you'll have everything you need to make your healing hands easier to find and get more feet on your reflexology table.