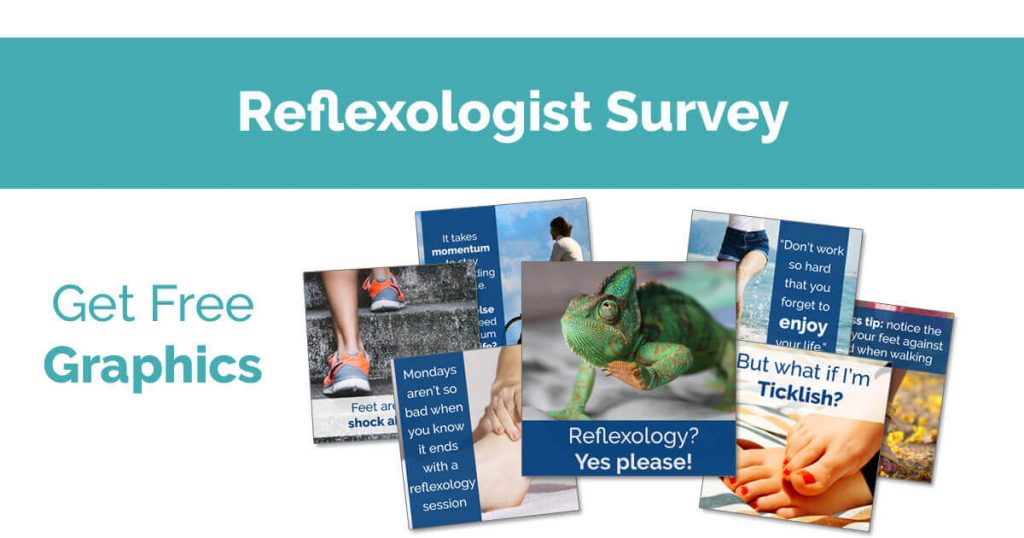 On your phone? click here >> Or if the survey below is hard to read or scroll through, click here for a different format>>
Calling all Reflexologists! Share your experiences and thoughts on marketing your business. As a thank you gift, you'll get a no-strings-attached one-time email with these 7 free graphics you can use in your marketing. Post it on Facebook, Instagram, your website or emails. Take the 5-minute survey now.
The survey will be used to help promote reflexology to a wider audience and make it easier for reflexologists to promote their own business.