If you're trying to figure out what steps to take to get more clients, or wondering why what you're currently doing isn't bring in the clients like you hoped, getting feedback and advice from a marketing professional who understands your business can be just what you need.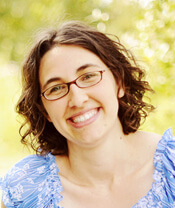 Kassy has been helping small, local businesses including reflexologists, with their marketing for 20+ years. She understands the marketing choices you're facing, the budget you have to work with, and that there's no one-size-fits-all perfect solution for everyone.
During the 60-minute call, Kassy will assess what's going to give you the most bang for your buck (or time) and guide you in implementing (or improving) your marketing to get your ideal clients booking more sessions.
You can use your time for bigger picture marketing strategy, get feedback on any aspect of your marketing, or training on how to do any marketing-related task.
This is a prepaid call. You'll enter your payment details while booking your session and your credit card will be charged upon completion of the call.
More Feet Club Members!
You're welcome to book a call, but did you know you can also ask your questions during our Members-Only Live Marketing Calls? Click here to see the schedule of upcoming calls.
Not a member yet? Learn more!
How the Coaching Calls Work
You are booking a video meeting using Meet Fox. You'll receive an email with a link to join the video call. You will NOT need to download any software. It works similar to other platforms like Zoom or Skype but without needing to download or have special software because it works in your internet browser. You don't need an app for mobile devices either! You do need a microphone and video camera on your computer, laptop, phone, or tablet.
When it's time for the meeting, click the link in your email, accept the microphone and camera settings, then click the "Join Meeting" button. It's that easy. Here's a brief overview of logging in. It works the same on your phone as your computer.
If you're having trouble connecting, check out this help page from the software I use, MeetFox.
Here are screenshots of the process using a mobile device and just your browser once you click the meeting link.