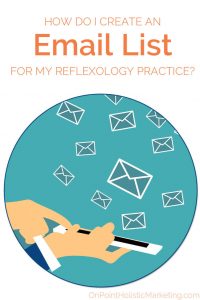 While you could always collect emails manually and just send emails out as you normally would to the whole group, I do not recommend that strategy for many reasons. It's much better to use an email marketing service that will allow automated sign ups and unsubscribes, let's you track opens and clicks, and much more.
Normally these services do have a monthly fee, but there are 2 that are great services AND offer a free plan for small businesses. So your first step is to choose one to sign up with.
This is probably the better-known company. Founded in 2001 it was one of the earliest players and it's long-offered free plan has garnered it many small business customers. Personally I've been using Mailchimp off and on since 2006. You can view the full pricing and features on their website >>
MailerLite is a newer company and not as well known, but I've been using it off and on for a couple years now and actually prefer it to Mailchimp for several reasons that I'll get to below. You can view the full pricing and features on their website >>
[lepopup slug='5-free-graphics-inline']
Features Comparison
In many areas they are fairly comparable so I'm not going to address those things in this post. But if you want more info shout out via the Facebook group or contact me.
Pricing
Mailchimp: free up to 2,000 subscribers
MailerLite: free up to 1,000 subscribers
However, once you hit the paid levels, MailerLite is going to be cheaper at 2,001 subscribers it's $30 with Mailchimp vs $10 with MailerLite.
Customer Support
Mailchimp: email-only support for the first 30 days and no support (just help articles) after that
MailerLite: 24/7 email support on their free plan
I've always had great support from MailerLite and I've been using Mailchimp long enough that I rarely need support so it's not an issue personally, but for a new user to these programs, I think the support options are a huge advantage for MailerLite.
Inbox Deliverability
I've noticed most emails I get from businesses using Mailchimp were going into my Gmail promotions tab. So I did some tracking and experimenting and had a big ole spreadsheet for all the email service providers I was considering using for OnPoint Holistic Marketing. (If you're on my list, I'd love to know where my emails land in your email account btw.) My conclusion was there a number of factors that affect landing in the Gmail primary vs promotions tabs but it was way harder for a Mailchimp email to get in the primary inbox which is the goal. I'm not sure why, and there's no hard data besides me tracking the emails I personally get, but it's a consideration to keep in mind. MailerLite in my experience does a better job of landing where I want it to.
Gmail Inbox

Outlook / Hotmail Inbox

HTML Templates
I've never used this feature in MailerLite because the fancier the design (aka it uses html behind the scenes) used in the emails (along with images and links) the more likely it is to end up in the promotions tab. So I can't truly compare, but I do think it's easy to add images, format text, etc. in both of them and don't recommend using the design templates, but instead the "rich text" option with minimal images and links.
Automation
While they both offer these types of campaigns, personally I find MailerLite's easier to work with and has more of the controls I want. Here's a screen shot from both to see what they look like.
MailerLite
Mailchimp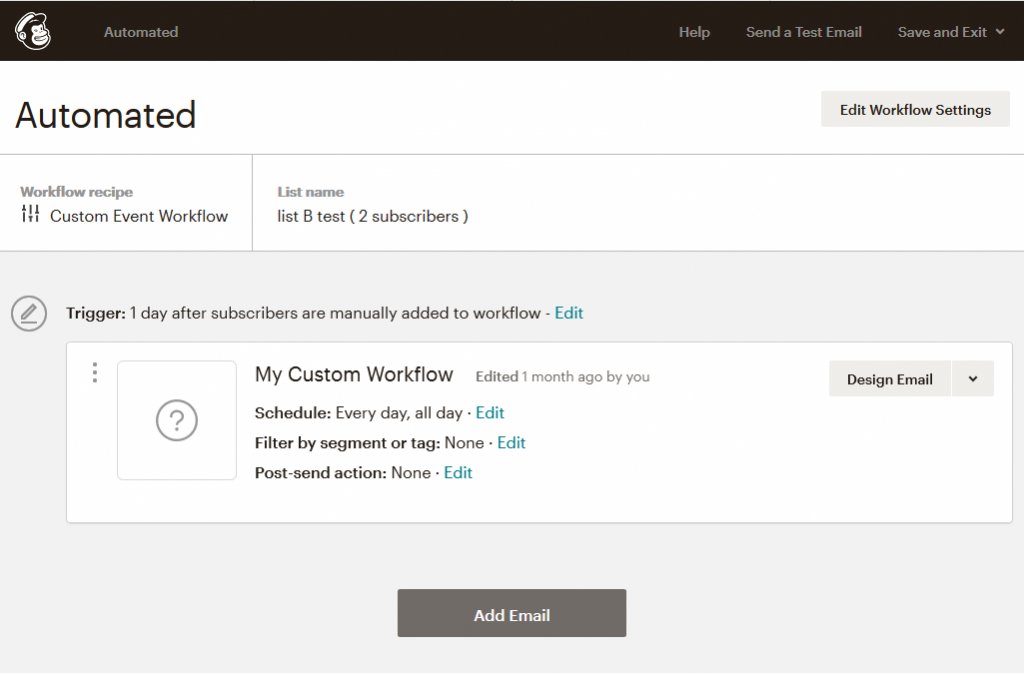 Other Areas
Honestly they work a little differently on this vs that as you can see under Automation, but overall they are both pretty easy to use and have mostly the same features. You can't go wrong with either one. It's not worth spending a lot of time debating… (coming soon, and sooner if you ask for it, will be videos walking you through set up and sending your first basic email).
Email Decision Time
So head over to either the Mailchimp or MailerLite site and get signed up! (If you're really stuck on your decision, go with MailerLite, I think you'll be happier with it personally. (Both links include an affiliate link. Affiliate links do NOT affect my recommendations whatsoever. I will always recommend what I think it best regardless of the ability to use an affiliate link. Learn more.)
Methodology
Personally, while I've used Mailchimp for years on a corporate level and on behalf of most of my small business clients I chose to start using MailerLite to launch OnPoint but I do plan to move to ConvertKit as my email sender with OnPoint once I'm ready to implement the features it offers (since they come with a heftier price tag than MailerLite). I've also used Constant Contact and Mad Mimi in various capacities over the years and analyzed all of these along with AWeber, Campaign Monitor, Drip, GetResponse, Active Campaign, Infusion soft, and Ontraport for my own personal inbox study to determine which service providers do the best at getting seen in the inbox. Since none of these offer free plans and the two that do are quite competent I don't plan to compare the others here, but as always, if you'd like more info shout out in the Reflexologist Marketing Facebook group or contact me. Requests from you drive the content and information available.
Now that you've got your email service provider, it's time to build your list in Part 2: Growing your email list >>