This is part of a series of posts to help you navigate the COVID-19 Quarantine. New posts and resources will be released over the next few days and maybe weeks as we see where and how things are going. If you haven't already joined the Reflexology Marketing Facebook group, I've got a pack of free graphics for all the members to use right now. There will also be updates and announcements of new resources announced via email, so sign up now if you haven't already.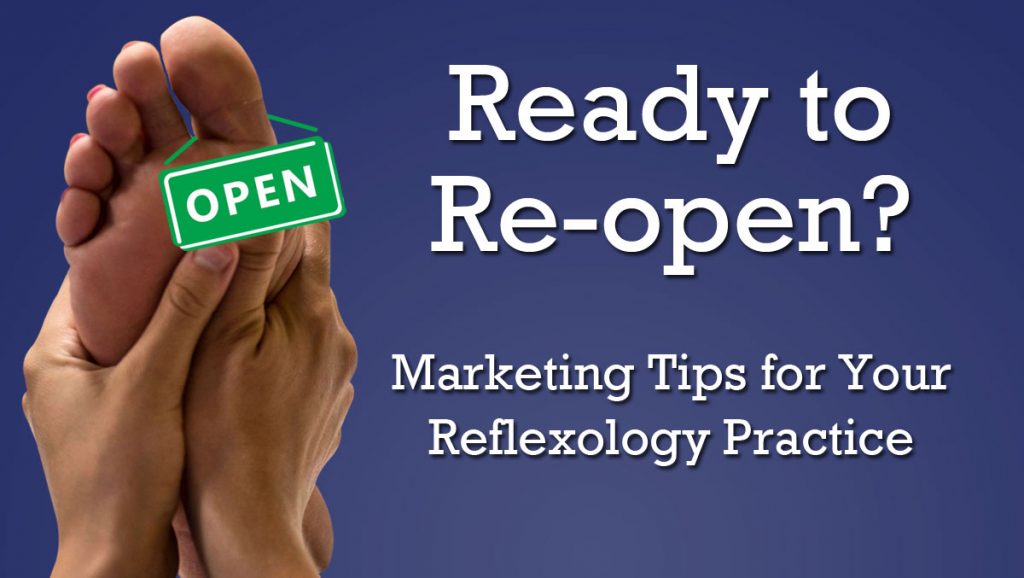 As restrictions are being lifted and reflexologists are starting to re-open, it's time to talk about how to market yourself and get clients booking again.
Unfortunately, it's probably going to look a little different for a while. Some clients are probably eager to get back on your reflexology table (or in your chair) while others won't feel comfortable when you first open.
Each of you will need to consider your local government's rules and guidelines along with the pulse of the people in your community and those you work with as well as what feels right for you. These ideas may or may not be right in your market, but hopefully going through the process of thinking about what will encourage clients and prospects to start booking will get you on the track to getting more feet on your table (or chair) again.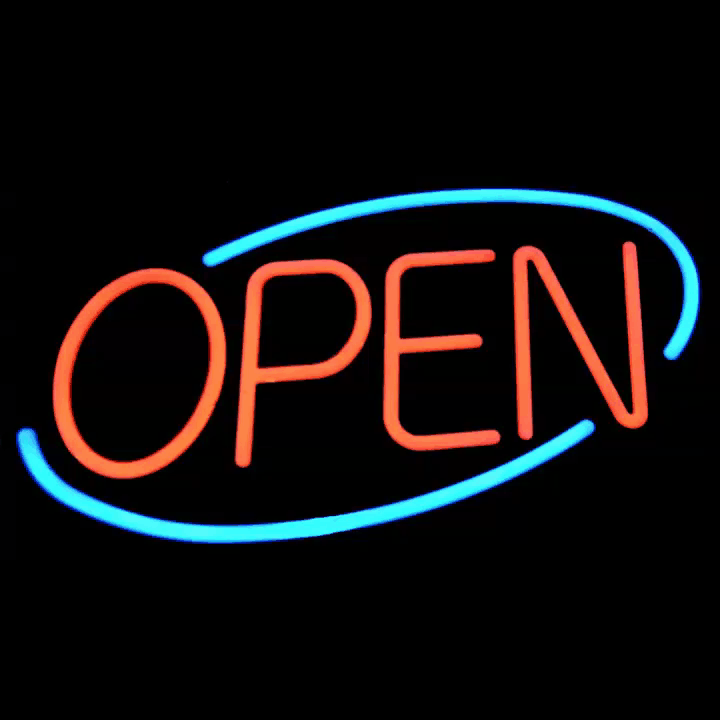 First think about what sort of encouragement your clients will need to return and what changes you'll be making (if any) to your practice
Will your clients want to see the list of practices and protocols you have in place? If so, how will you communicate it? You can email clients, post parts or all of it on social media, and/or create a page on your website you can link to if people want to know more.
Are you adapting your working environment (outdoor sessions, mobile sessions where clients provide their own linens, requiring clients to wear masks, changing the set up or waiting area practices, requiring thermometer scans, limiting services to avoid the face or hands, etc.)? If so, you'll need to communicate that to your clients and prospects as well.
You can even poll your clients via a social media post if you're not sure what their expectations and preferences are (or call them individually). If you post on social media, I'd be careful to avoid letting them tell you how to run your business, and instead use it to gauge how they feel more in general. You can ask them if they are wearing masks, or what businesses they feel comfortable using inside and in person for example.
Communicating that you are open again!
Review your Google My Business Listing, hours listed on your Facebook page, your website, Yelp, and anywhere else you list business hours to make sure they reflect that you are officially accepting clients again and your current hours. Even if you didn't update them indicate you were closed, it might be helpful to clarify you have re-opened to avoid any doubt, especially if not all businesses around you are re-opening. I've seen some reflexologists indicate they are not reopening right away even though they are allowed to for example.
Do you need to update your voicemail greeting, online booking messaging, email auto responders, or contact form thank you messages?
When posting on Facebook, use the "COVID-19 Update" option to have your posts regarding your opening and any info you're sharing about your practices or changes due to COVID-19 to help them get more exposure. (Your posts could also show up on this page https://www.facebook.com/coronavirus_info)
Communicate that you are open again in staggered messages across the various platforms you have for marketing including emailing, social media, your website, calling clients, even trying to get an announcement via your local news media as well as other local organizations like the Chamber of Commerce or Facebook business groups. If you post everything in one day as a blitz it's over and done. But if you email today and then post to social media in a few different ways over the next few weeks, and start calling people in a few days, it gives them time to see the messaging and decide if they are ready to come see you. Plus it gives you a chance to catch people at a better time for them, or those who might have missed the one-day messaging blitz, etc.
You can also partner with other local businesses to make announcements, helping to reach more people through joint communications. If you're in a strip mall, business park, or even in an area with a few other nearby businesses you can help people know that you're all open collectively.
Another place you can post your re-opening announcement is NextDoor! This is a neighborhood-based social media site. In general it's not meant to have business promotions (see the community guidelines). But making an announcement that you've re-opened is community benefit focused. You can also encourage others to list their own or their favorite recently re-opened business in the area. Keep in mind the posts only go to those in nearby neighborhoods, so it will be more relevant if you live near where you have your practice or where you work out of.
I'd love to see you step out of your comfort zone and record yourself doing a little happy dance or however you want to celebrate being open. Let your personality show through. Or instead of celebrating, you can show yourself pumping your self up, either cleaning or maybe getting your hands back in shape (clipping those fingernails back down maybe??) or doing laundry to have your covers ready, whatever you need to do, showcase it in a fun way.
Free Reflexology Focused Graphics
Here are a few graphics you can save (click on them to open the larger file size) and use in your marketing efforts. These are just a few of what More Feet Club Members received this month. (Members have multiple styles and wording options, images sized for stories on Facebook and Instagram and Google My Business in addition to the versatile square format shown below, and blank graphics where they can edit the text, and of course their graphics don't have the OnPoint Holisitc Marketing Logo.) Learn more >>
Face Masks that Promote Reflexology
If you plan to wear cloth masks either with your clients or when you're out in public spaces, you can promote your love for reflexology and even create some conversations about the benefits and how you can help people with these masks. You can see all the face mask designs as well as the option to get these as a t-shirt, mug, tote bag, etc. in the OnPoint Holistic Marketing TeePublic store.
UPDATE 5/28/2020: TeePublic has been struggling with production quantities on the double layer face masks shown below. They've marked them as out of stock until they can catch up, which should be a week or two. In the meantime, they have another style available, but only 500 per day, and then it gets marked as sold out until midnight EST when the quantity resets. I'm looking into other stores in the meantime. Contact me if you want to be notified when I find another option.
[lepopup slug='5-free-graphics-inline']