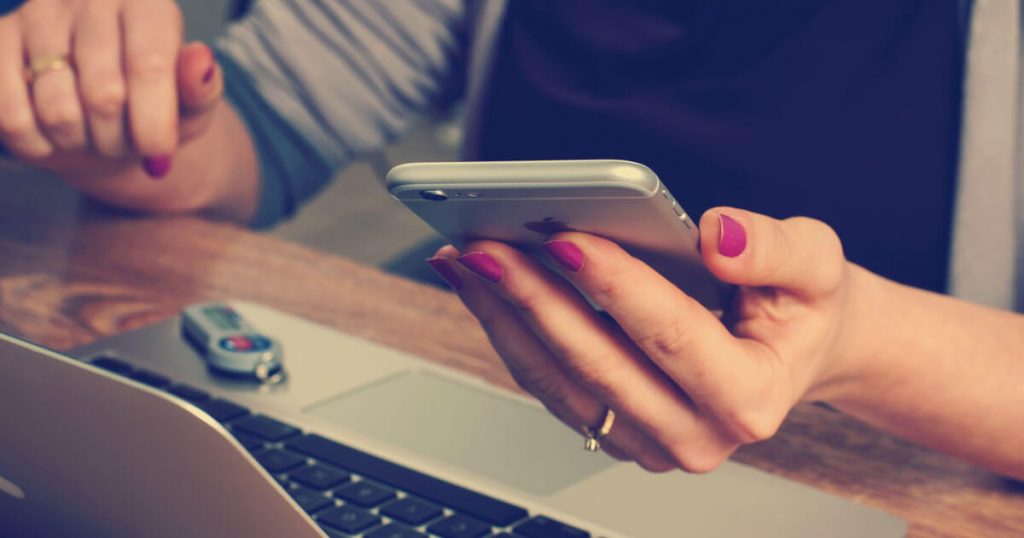 Did your client tell their friend to come see you (yay for word-of-mouth marketing!) but that friend hasn't called to book a reflexology session with you yet…and you want to know why, right?
Or maybe you met someone recently and they said they'd come see you for a session, but haven't called after a week?
While we aren't able to read their minds, a few marketing principles can help us explain why and, even better, work towards getting them to call. One of which is the…
The Marketing Rule of 7 Exposures
The overview of the concept is that on average it takes 7 exposures to your marketing message/business/name before a consumer will take action and buy.
Of course all rules are made to be broken. Some clients will act the first time they meet you and others it might take 5 years… but in general the principle behind the rule is that it takes most of us hearing about something more than once to let the idea seep in, percolate, and finally convince us to book a reflexology session.
I think this excerpt from an article printed in 1859, explains the concept well and is something I've heard before as part of the explanation (source):
A French editor gives the following amusing description of the effect of an advertisement: The first time a man sees an advertisement, he takes no notice of it; the second time he looks at the name; the third time he looks at the price; the fourth time he reads it; the fifth time he speaks of it to his wife; the sixth time he buys. [Weekly Constitutionalist (Augusta, Georgia) June 1, 1859]"
I definitely don't think the process is that exact, but I have analyzed my own behavior and that of others over the years and I can see where and how this plays out again and again with most consumers.
What I want you to take away from this, is to recognize most people won't book a session on a single recommendation with you when they've never heard of you before for a treatment they aren't familiar with. So it's your job to build awareness about who you are, what reflexology is, and why people can trust you to help them.
[lepopup slug='5-free-graphics-inline']
How can you work towards getting them to schedule a reflexology session?
More marketing! You need to keep getting your message out there again and again. You need to make it as easy as possible for people to remember to share your name and for the people who hear it to find you. I've written more about this on the post, 12 Ways for New Clients to Find You.
If the thought of putting out more marketing feels overwhelming for any reason, check out the More Feet Club to get done-for-you and ready-to-implement marketing content so you can spend more time with your clients and less on your marketing.
Or you may need to help them overcome their objections. Tom Hopkins has a short post outlining 6 common ones. Take the ones from his list such as procrastination, money, fear, etc. that resonate with you and start a thread in the Reflexology Marketing Facebook group where we'll all brainstorm ways to avoid letting your prospects be stopped by these objections.
Example of what this looks like in effective marketing
Dan Voss of Epsilon (international marketing agency) shares that in marketing fitness clubs doing just digital marketing alone isn't the most effective. They've found using a combination of marketing campaigns at the same time works and converts at the highest rate for their clients. In the Ready. Aim. Empire podcast episode 324, he shares,
for example, we've found that direct mail teamed up with an acquisition email and a digital banner ad… those 3 components to the same physical address or individual, which we can measure, produced the highest bell curve of a conversion."
He goes on to encourage people to not be too concerned with the conversion of the Facebook ads alone for example because there are other pieces of marketing that are also adding value to that campaign and not directly measurable in the campaign statistics on Facebook. And you need to look at overall if you're getting new leads and clients, not just what one metric says.
His example doesn't mean that his preferred combo going to be the most effective marketing as he's working with fitness clubs and still talks about the bell curve. Meaning it doesn't convert equally for all clubs. The key takeaway is that the layered combination of having multiple and different touch points with their target audience is what proves to be more effective than just using Facebook, or just direct mail, or just banner ads, or just email, etc.
It also doesn't mean that you can't just run a Facebook ad campaign. You can definitely get results from it. What he's explaining is that they've found having multiple campaigns layered together is often even more effective than just using one type.
I'm encouraging you to take it one step at a time, but don't stop with doing just one thing like posting on social media. Keep on adding different things. Using email, social media, flyers around town, networking, etc. will work to help you reach your audience more effectively with the rule of 7 exposures to get them to a point where they are ready and comfortable taking action to book a session.
Want help to get More Feet on Your Reflexology Table?
If you want more clients in your reflexology business, join The More Feet Club to get step-by-step instructions and made-for-you marketing materials so you can start growing your business today.