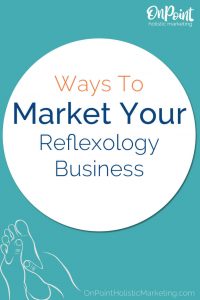 Marketing as a concept is huge! Some might think it's just the advertising, or promotions, or sales techniques, but really it encompasses every touch point your business has with potential and current clients and even the community as a whole. I learned it as the "4 P's of Marketing": product, place, promotion, and price. These days there's often a 5th P: people. As you can see that pretty much includes every part of your business. It's much more than having a logo, a website, posting on Facebook, running some ads, and printing up flyers. But for this resource we're going to focus on those communication avenues to get the word out to new people rather than what happens inside the practice and how you engage with your clients.
(Remember social media is where you engage with your audience… NOT a place to just push content and ad messages.)
Facebook

Personal profile (this can't be the sole way to promote business per Facebook's terms, but it be optimized to direct people to your page, website, etc.)
Business Page (Learn more >>)

Photos, posts, videos, reviews, about page, etc. are all important
Facebook live
FB messenger marketing

Groups (join groups run by other as a place to connect and network with your audience or learn from others like you)
Groups (start your own)

Twitter
LinkedIn
Pinterest
Instagram
TikTok
Snapchat
Google My Business
YouTube
Messaging apps (WhatsApp, Kik, etc.)
Anonymous apps (Yik-Yak, etc.)
OTHERS: Tumblr, Flickr, Reddit, Quora, Digg, and more
[lepopup slug='5-free-graphics-inline']
Advertising
Online

Social Media (Facebook, Twitter, Instagram, Pinterest, LinkedIn, etc.)
Search Engine
Website Banner Ads
Geo Targeting (location based)
Video (YouTube pre-rolls, etc.)
Re-marketing (targeting people who have visited your website or took specific actions on your site)

Mobile Apps
Broadcast (TV)
Print (newspapers, magazines, etc.)
Radio
Outdoor (billboards, lawn signs, buses, etc.)
Build your own email list (Learn more >>)
Promote your message via other email lists

Ads
Guest posts, editorial, advertorial (paid editorial), etc.
Affiliate promotions
News releases or pitches to get

Articles in newspaper, magazine, etc.
Interviews on news shows on TV or radio
Blogs or websites to write about you/your services
Event-Related Marketing
Events or displays at other businesses
Be an event sponsor
Create your own events
Partner on events
Be a speaker at an event
Advertise in event programs or related options
Networking
Networking events
Local events that offer you to set up a booth/table
Volunteer
Meet with referral partners
Craft your elevator pitch
Position yourself as an authority
Interact in groups and forums both on and offline as applicable
Find genuine ways to keep in touch with connections
Content
Blog posts (your website or other websites)
Video (create your own YouTube videos, etc.)
Social media content
Bookmark and sharing sites
Podcasting
Interviews (can be blog, video, podcast, etc…)
Webinars
Direct Mail
Send postcards/mailers to a mailing list
Run ads in other direct mail marketing pieces
Lead generation
SEO (Search engine optimization – attracting new audiences through search engines)
Inbound links
Landing pages
Information
Contests
Via email, social media, in person, etc.
With partnerships
Promotions
Sales, discounts, offers
With partnerships (nonprofits or other businesses)
Cooperative with brands you sell
Targeted campaigns
Partnerships
Referral partners
Cross promotion
Event partners
Networking partners
Sponsorships
Affiliates
Printed materials
Business cards
Flyers
Rack cards, brochures, etc.
Postcards
Signage
Door hangers
Bookmarks
Magnets
Promotional items (pens, mugs, etc.)
And that's not all…
While this list is huge, it's by no means 100% comprehensive. And it's not even remotely a suggestion that you need to use all of these, or even half of these. Instead it's a way to brainstorm and think about what best fits with the audience you are trying to reach and helps you stretch past the main couple ways people get their marketing messages out to maybe add one or two more as you can. Let's call it the "think beyond Facebook list" because there's a world of opportunity to find new people who can benefit from reflexology (and we'll NEVER call it the "everything you need to successfully market your business list" because that is just CRAZY.)
The goal of OnPoint Holistic Marketing is to make it easy for you as a reflexologist to market your business with done-for-your and ready-to-implement content (available in the More Feet Club) that is affordable and simple, yet most importantly effective.