This is part of a series of posts to help you navigate the COVID-19 Quarantine. New posts and resources will be released over the next few days and maybe weeks as we see where and how things are going. If you haven't already joined the Reflexology Marketing Facebook group, I've got a pack of free graphics for all the members to use right now. There will also be updates and announcements of new resources announced via email, so sign up now if you haven't already.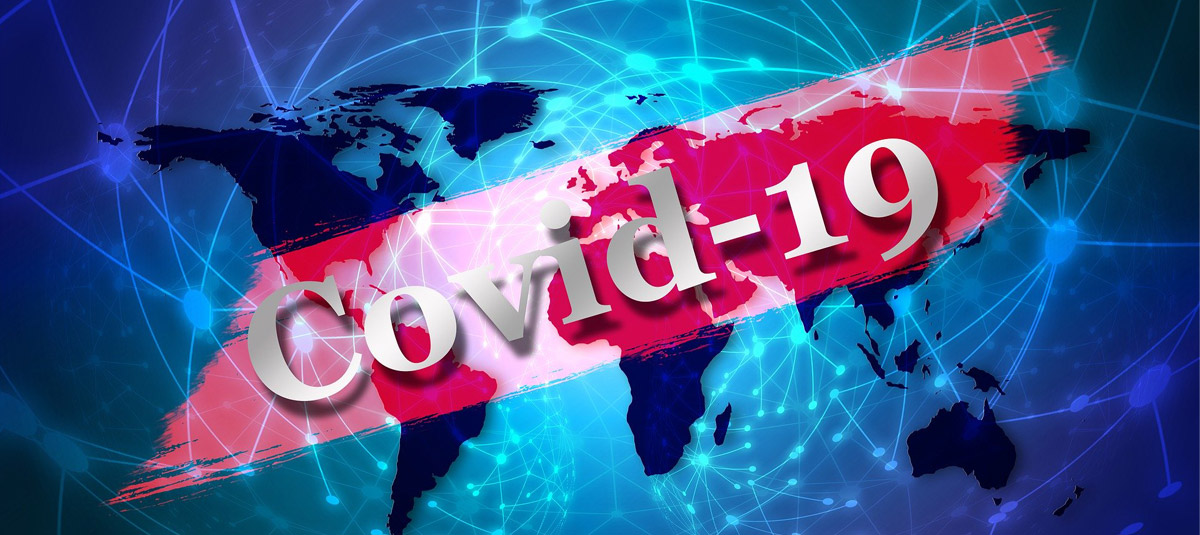 As the repercussions of COVID-19 (aka the Novel Coronavirus) start to impact service-based businesses here are a few tips to be proactive in keeping your reflexology clients booking and a few ideas on how to make the most of the slower times.
If you've closed your practice and are not taking new clients, you can skip to the marketing activities sections. Though some of the following tips can be helpful even if you're not seeing clients right now.
[lepopup slug='5-free-graphics-inline']
Proactive approaches to keep your practice healthy (pun intended)
1. Share what you are doing for THEM (give them the confidence to keep booking with you)
Let your clients know the steps you are taking to protect their health. You can post on social media, on your website, email your list, and even put up signage in your practice about the steps you are taking in your practice. A few key things you might want to include:
How you sanitize between clients
Encourage people to wash their hands upon entering and as they leave
Policy for rescheduling – if you have penalties for doing so, you might want to address if they are still being enforced or waived at this time
The proactive benefits of scheduling reflexology (stay home once there are symptoms of course, but they can stock up on their preventative health by booking now)
Remember you want them to feel confident that coming to see you won't put them at risk.
A few things you might want to include so they know your attention to detail is good: sanitizing pens, credit card machines (if you have one), door handles, chairs, other hard surfaces clients touch during their visit, the bathroom, etc.
2. Share what you are doing for YOU
Share with your clients on social media, your website (as a blog post), and to your email list how you are personally handling your own health proactively. As someone who can't just work from home and not interact with the public it's important to focus on your own immune system and I trust as a reflexologist you know what to do to keep yourself healthy. Do it for yourself, but then share it with your audience. You aren't telling them what to do, but sharing about yourself which has several benefits. It shows your knowledge on the issue, helps them connect with you since you're sharing something personal and not just how to help them, and lets them know you are proactive adds a level of trust to come to see you for a session.
3. Focus on prevention
Educate, inform, and engage with your audience by encouraging them to book a session now while they are still healthy to help their immune system in case they do come in contact with the virus. (More Feet Club members have a few resources to help with this including one of the February email newsletters that offers 6 tips for a healthy immune system and most of the months have graphics that are timely to use.)
And many people are facing extra stress right now which means they need you even more.
4. Budget wisely
Hopefully all of you have savings to cover a downtime, but even if your clients are still booking normally, that could change and it's best to sit down and look at your budget accordingly. Some businesses are waiving fees and giving extensions so it doesn't hurt to check and see if that can offer some relief too.
5. Encourage gift certificates
UPDATE: As we're seeing this won't be over as quickly as we might have originally thought, you can still offer gift certificates for them to introduce others to reflexology, but I wouldn't encourage that for clients who aren't coming right now as it doesn't help you with total cash flow. Instead look into other ways to generate income to make up for lost income.
If you're worried about cash flow, encourage clients to prepay in a way for future sessions with gift certificates. Especially if you have an online payment option, people who are choosing to cancel can just prepay for their next session online. Or to avoid it feeling like your business can't weather the hardship, offer a special incentive.
6. Help them stay calm
Remember that many people are easily moved to panic mode and fear-based decisions. Encourage them to practice self-care and follow the advice of the experts. But also you're an expert too, so remind them of that with your sound guidance and reminders. (While following all local laws regarding what you can say.)
7. Consider mobile services
While it might not make sense normally, if you are seeing too many cancellations out of fear of going in public, consider offering to make house calls to those you trust.
You might need to adapt your business a bit to find new income sources. Check out the ideas in the post, "Income Generating Ideas While Your Reflexology Practice is Closed"
Make the most of client cancellations
Get ahead on your marketing during any downtimes. Do you have any tasks you've been putting off for a while? Use this time to get ready to book lots of clients when things start returning to normal.
Here are a few areas to do a marketing-health check:
Communicate your closure or limited availability
Create a Google My Business post with an update on hours you are open, or how long you plan to be closed, or anything else clients and prospective clients should know about your availability.
Add a note to your website's contact page.
Create a post on all of your social media accounts and pin it to the top so it's easy to find for people looking to book sessions.
Bonus points for creating a blog post detailing what you are doing.
Social media
Have you done a Facebook live yet? Or recorded any videos to upload? Take some photos and videos of your space and schedule them out over the next few months even.
Where are you engaging on social media? Find some local groups and pages to follow and engage and offer value.
Review your personal profile and business page to look for areas to improve your effectiveness.
Schedule out posts that educate, entertain, engage, inspire, and encourage people to book a session on your social media profiles.
Review the 5 articles on social media for your reflexology business
Email marketing
Publicity
Plan upcoming marketing campaigns
Website
Networking
Have you been meaning to reach out to other professional partners? You might not want to grab a coffee, but you can virtually with Zoom, Skype, Google Hangout, etc. All offer free options to video chat.
Review the article, "6 Ways to Spread the Word with Networking Activities" and plan ahead for the activities that might not be as feasible for the next few weeks
Printed materials
Do you need a refresh on your flyers, business cards, rack cards, etc.? You can work on your designs now and save them until you see a sale on Vistaprint. (I do all my own printing through Vistaprint or my local Office Depot.)
Here are the 3 most popular articles on the site if you want to dig in a little more:
---
Have you seen these other posts?